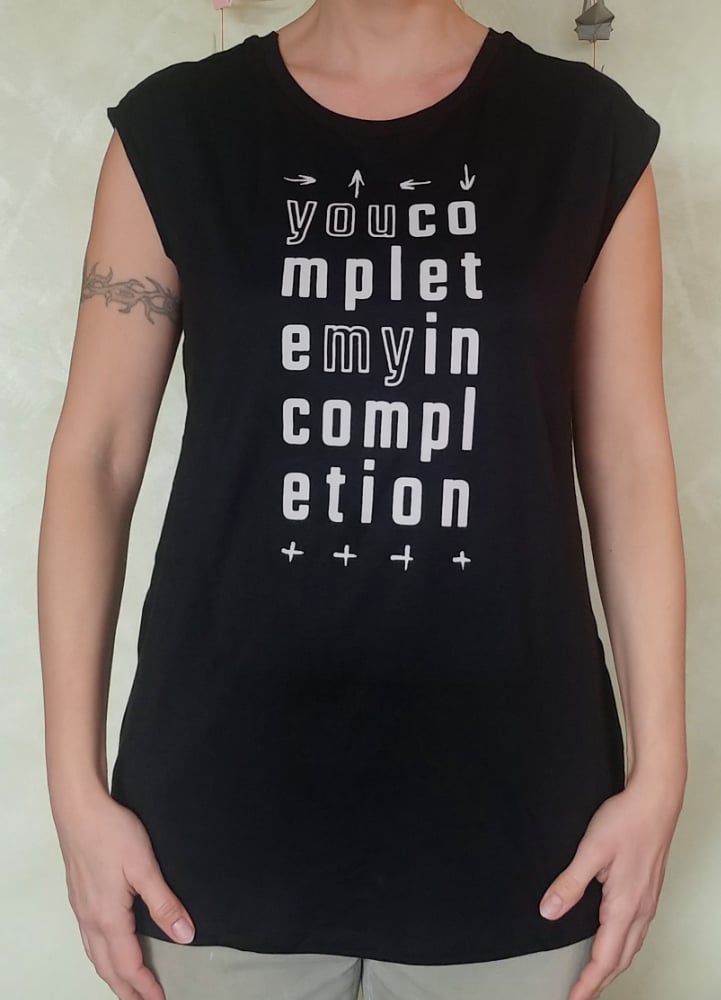 sleeveless girlie top YCMI
vegan, fair trade and climate friendly sleeveless women's top (earth positive series) with cool grey "you complete my incompletion" print and diorama logotype on the back
take a look at the chart to check the correct size.
picture 3 and 4 show size XL (hi i'm organic classic cut).
-
14/12/2020: due to the corona situation, it is not possible to ship to some destinations, e. g. in south america. delivery to north america is possible via seafreight.