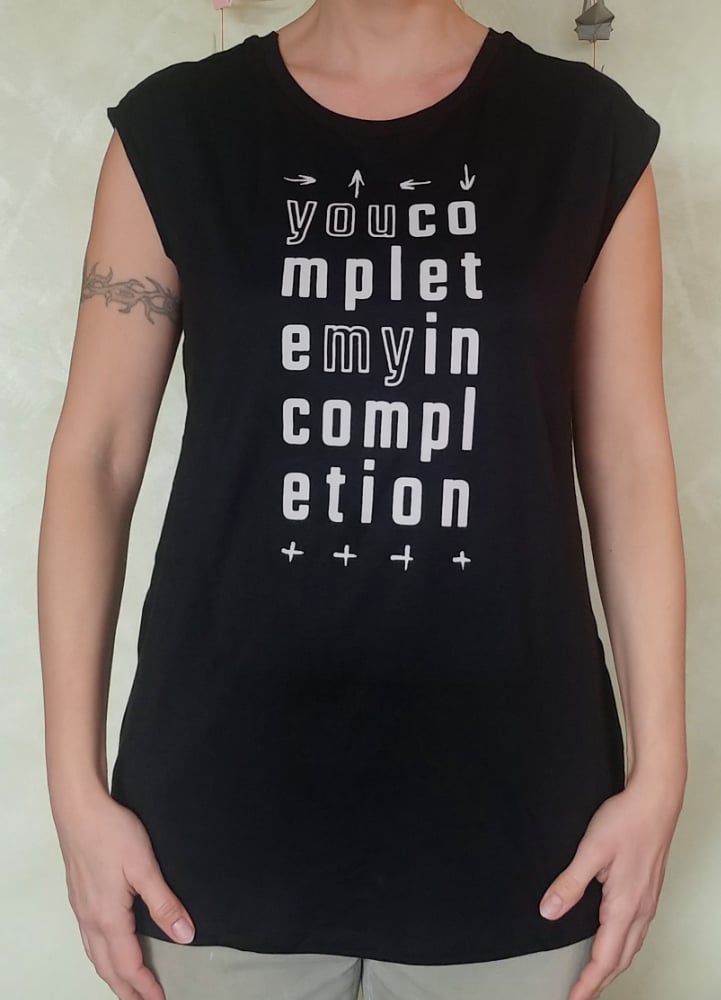 rollup sleeve girlie top YCMI
vegan, fair trade and climate friendly sleeveless women's top with rollup sleeves (earth positive series). cool grey "you complete my incompletion" print and diorama logotype on the back.
take a look at the chart to check the correct size.
-
please note that we're currently not shipping to russia and we're unable to provide deliveries to ukraine either.